Distracted Drivers Are a Danger to Other Motorists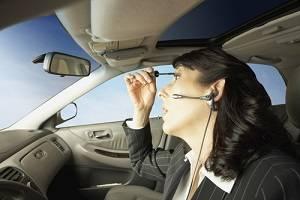 Getting into a car accident can be terrifying. In the moments after an accident, most people are not considering the financial cost the accident will bring. However, after the accident is over and their injuries have been treated, the question of expense arises. If you have been hit by a distracted driver, you may wonder whether or not you have a valid personal injury claim. There are many factors which can contribute to the success or failure of accident injury claims. If you have been injured in a car accident due to someone else's negligence, read on to learn more.
Drivers Texting and Driving Are Usually Considered Negligent
Texting and driving has become a serious danger in the United States. A shocking number of car accidents are directly linked to distracted, including texting or otherwise using a cell phone while driving. The statistics involving the dangers of distracted driving are sobering. Over 1000 people are injured every day in traffic accidents involving a distracted driver and approximately nine individuals die from these accidents each day.
The National Highway Traffic Safety Administration (NHTSA) estimates that approximately 660,000 drivers are using cell phones while driving at any one point in the day. Texting and driving is expressly illegal in California. The Wireless Communications Device Law states that drivers must not write, send, or read text messages while driving. Bluetooth technology or other hands-free devices may be used by drivers 18 years old and older, but certain restrictions still apply. If you can prove that the diver who hit you was illegally using his or her phone or other electronic device when the accident occurred, you will likely have a successful personal injury suit.
Cell Phones Are Not the Only Distraction
While text message history or witness statements can help a claimant prove that the person who hit them was being negligent, other forms of distracted driving may be harder to prove. For example, a driver who is turned around in his seat to attend to children in the back may be distracted, but this distraction may not be considered negligence. A practiced personal injury attorney with experience handling distracted driving accidents can be a tremendously helpful asset in cases like these.
Contact a San Jose Personal Injury Attorney
To learn more, contact the knowledgeable Santa Clara car accident lawyers at The Law Office of John J. Garvey, III. Call us at 408-293-7777 to schedule your free, no-obligation initial consultation.
Sources:
https://www.fcc.gov/consumers/guides/dangers-texting-while-driving
http://www.illinoiscourts.gov/CircuitCourt/CivilJuryInstructions/IL_IPI_Civil.pdf