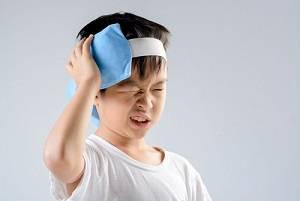 Children, whose brains are still developing, often have a long road to recovery after a traumatic brain injury (TBI). Physical therapy, mental health care, and speech therapy that may last for weeks, months, or possibly even years are some of the most common treatment interventions needed to help them recover. Unfortunately, some young victims may have a more difficult time obtaining that much-needed care.
Children From Low-Income Households Struggle to Find Care Providers
Often, children from low income households have their medical needs met through Medicaid, medical insurance that is provided by the state. Unfortunately, the payouts for treating Medicaid patients are lower, and many doctors opt not to accept them. This limits options for Medicaid patients and, at times, can make it extremely difficult to receive the treatment they need.
To determine just how limited those options were, the American Journal of Physical Medicine & Rehabilitation published study contacted 293 speech therapy, occupational therapy, cognitive therapy, and mental health providers in the state of Washington and inquired as to whether or not they accepted Medicaid. In total, less than half (46 percent) offered services to Medicaid patients. Nearly half of those providers offered mental health services only, which indicates there is a major gap in occupational, speech, and cognition therapists who offer services to Medicaid patients.
Spanish-Speaking Families at Especially High Risk for Limited Services
In addition to questioning healthcare providers on whether or not they accepted Medicaid, the researchers also inquired about language services for families who do not speak English. What they found was that, for children who come from low-income, Spanish-speaking only families, treatment options are even more limited. Less than 20 percent of all providers said they accepted Medicaid and offered language services. To make matters worse, Spanish-speaking only families had to drive an additional 16 minutes than English speaking families to receive that treatment.
Disparities Put Children With TBI at Risk
Traumatic brain injuries take a long time to heal, and those that do not receive proper or adequate services can be at especially high risk for decreased recovery and subsequent injury. Results of the study indicate that the most vulnerable of society may be the most susceptible to those risks. Parents in low income or primarily Spanish-speaking homes may be able to reduce their child's risk by ensuring they are connected with services before they ever leave the diagnosing doctor's office.
TBI and Negligence – Advocacy and Resources for Parents in Need
If your child sustained a traumatic brain injury in an automobile accident, or because of some other form of negligence, you and your family may be due compensation. The Law Office of John J. Garvey, III are are fully prepared to stand by your side as an aggressive advocate and will work hard to help you receive a fair settlement. Get the legal representation your family needs and deserves. Call 408-293-7777 and schedule your free initial consultation with an experienced San Jose traumatic brain injury lawyer today.
Sources:
http://www.washington.edu/news/2016/05/23/study-shows-disparities-in-treatment-for-children-with-traumatic-brain-injuries/
http://www.heritage.org/research/reports/2012/11/studies-show-medicaid-patients-have-worse-access-and-outcomes-than-the-privately-insured