Container slips off truck and kills bicyclist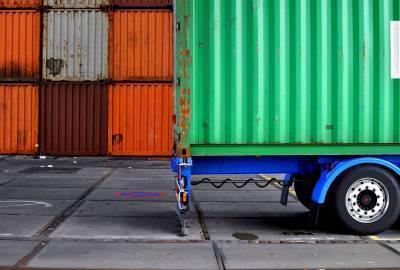 A bicyclist in California was killed on Oct. 27 when a cargo container fell on top of him. The accident took place at around 5:05 p.m. while the victim was riding his bicycle along Santa Fe Avenue in Long Beach. A large container fell off of the truck right as it was passing the bicyclist.
A witness to the fatal accident said that he had seen another container fall off of a different truck the day before. No injuries apparently occurred as a result of the first incident, but the witness expressed concern about trucking companies cutting corners on safety. He said that while truck drivers in Los Angeles and Long Beach have been on strike, trucking companies have been hiring flatbeds and strapping 40,000-pound containers onto them.
While the investigation into the fatal bicycle accident was going on, the Teamsters union called for more safety precautions to be taken by transportation companies. A spokesperson for the Teamsters said that truck drivers are under pressure to drive faster because they are being paid by the load rather than by the hour. She went on to say that the large trucking companies have a responsibility to ensure that the cargo they are delivering is being transported safely.
When a person is injured in a truck accident, there are often several parties that can be held responsible for the person's injuries. A lawyer can assist a victim in pursuing a personal injury lawsuit against the truck driver as well as the transportation company itself.
Source: ABC 7, "Bicyclist killed after cargo container slides off flatbed truck, falls on him in Long Beach," Leanne Suter, Oct. 27, 2015