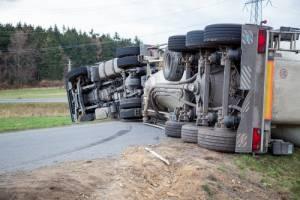 Semi-trucks and other large commercial vehicles are already challenging to control when all of their parts are working properly. If a part malfunctions due to insufficient or improper maintenance, it may be enough to cause a serious accident. Truck accidents account for thousands of injuries and hundreds of fatalities in California every year, and improper maintenance is a factor in many of these cases. If you have been injured in a crash with a truck, you may be able to pursue compensation from multiple negligent parties.
Common Faulty Parts in a Truck Crash
If any of the following truck parts are poorly maintained, they may fail at an inopportune moment and lead to a crash:
Brakes - Working brakes are crucial to ensure that a truck can slow or come to a stop if necessary to avoid a collision. When brakes fail on the highway, a truck can easily lose control of its speed.

...