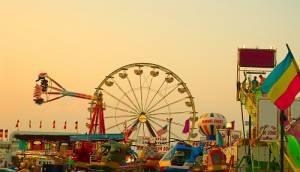 For many, visiting a theme park or fair is one of the most exciting parts of summer. While the vast majority of rollercoasters, haunted houses, and other attractions are safe for the public to enjoy, sometimes lapses in safety precautions lead to horrific accidents. While we sometimes hear about catastrophic injuries and deaths due to ride malfunctions on the news, these are not the most common amusement park accidents. More often, unchecked environmental hazards or inadequate security are to blame for a guest's injury or death. When a park or park staff's negligence causes the death or injury to a visitor, the park may be held liable for damages through an injury lawsuit.
Parks That Skimp on Maintenance Can Cause Deadly Accidents
Many Californians vividly remember the terrible accident which occurred at Disneyland in September of 2003. The derailment of the rollercoaster "Big Thunder Mountain Railroad" lead to the death of one 22-year-old man and the injury of ten other park guests. Investigators eventually determined that inadequate maintenance was the cause of the fatal derailment.
More recently—just a few days ago, in fact—a log ride malfunctioned at Castle Park Amusement Park in Riverside, California. One of the ride's boats overturned, leaving one guest in critical condition and two others with moderate injuries. Park officials claim that the accident was caused by a problem with the ride's water pump, but investigations are still underway.
...