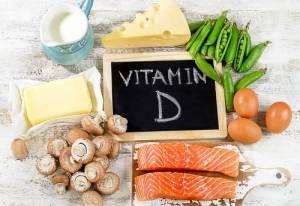 Spinal cord injury victims often experience depression and fatigue after their injury. Caused, perhaps, by a mixture of issues that range from decreased social interaction, lack of sunshine and mobility, decreased social interaction, pain, trauma, and more, these ailments can be further exacerbated if the patient also suffers from vitamin D deficiency. Thankfully, one study has found that high-dose vitamin D supplementation could ease the severity of both symptoms, even among those who are not deficient.
Vitamin D Supplementation for Spinal Injuries
Scientists have previously found that spinal cord injury victims are between four and five times more likely to develop a vitamin D deficiency than those without such injuries. As it turns out, depression and fatigue are some of the most commonly experienced symptoms among those who have deficient vitamin D stores.
This common issue of deficiency was partly responsible for the study, which examined the effect of high-dose and low-dose vitamin D supplementation of 42 spinal injury patients. Those in the low-dose group received 800 IU (international units) of vitamin D daily for a total of six months. Those in the high-dose group were given either 2,000 IU daily for six months or 4,000 IU for one month and 2,000 IU for five months (dependent upon their vitamin D levels prior to starting the study). Study authors then tracked the progress of patients at one month, three months, and six months after starting supplementation.
...