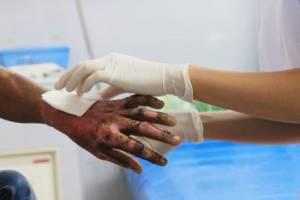 In a severe car crash or workplace accident, it is possible for a victim to suffer a variety of catastrophic injuries. Many of these injuries, including brain injuries, spinal cord injuries, and broken bones, are caused by a forceful impact, such as in a collision or a fall. However, burns are another common form of catastrophic injury, and they tend to have a different set of causes. If you suffer burn injuries due to someone else's negligence, you should be aware of the compensation to which you may be entitled.
Common Causes of Burn Injuries
When a vehicle accident results in burn injuries, it is often because fuel, oil, or another flammable substance leaks and ignites, causing a fire or even an explosion. A person who is caught in the flames or trapped in a burning vehicle can suffer severe injuries, including third-degree burns that penetrate to the deepest layer of skin. Burn injuries are also possible in a truck accident when the truck is carrying flammable cargo or dangerous chemicals.
Burn injuries are also common on construction sites due to fires and explosions, electrical hazards, malfunctioning equipment, chemical exposure, and burst pipes carrying hot water, among other causes. When a construction site burn injury is the fault of a negligent third party, the injured worker has the right to pursue a personal injury claim.
...