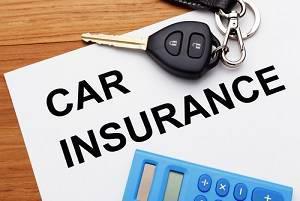 There are nearly 29 million automobiles registered throughout the state of California but despite the mandates of California Vehicle Code (CVC §16058), California currently ranks in the top five of states with the highest percentage of uninsured motorists. This is not welcome news for those traveling the coastal roadways and falling victim to experiencing a car accident with the nearly 25 percent who do not carry auto insurance. Not only can this lead to possible legal and insurance complications, but it is against California law to drive without at least the mandated minimum state insurance requirements.
In addition, an estimated one in three California drivers are either uninsured or underinsured drivers, even though California offers additional coverage to protect all drivers against damage or personal injury due to an at-fault driver with no or less than adequate insurance coverage. While, in this instance, a non-fault driver can submit his or her claim to their personal insurance carrier, often the compensation does not fully cover all liabilities.
Although it seems unfair that you as the victim would need to make a claim against your own insurance, the uninsured at-fault driver will be the one facing heavy fines, vehicle impoundment and license suspension. Most often, in these circumstances, a civil lawsuit for damages and personal injuries will be in their immediate future. As a result, this could lead to the loss of all viable assets and, sometimes, personal bankruptcy.
By law, California requires all drivers to carry liability insurance or insurance that covers personal injuries or damages to others if you are found at fault for a car accident. Minimum required coverage includes:
Minimum Bodily Injury Liability Limits
For injury or death of another driver, $15,000; and
For injury or death of two or more vehicle inhabitants, $30,000.
Minimum Property Damage Liability Limits
Damage to the property of the other driver; and
Damage to any other party's property, $5,000.
When it comes to considering additional uninsured motorist coverage (UMC) and underinsured insurance coverage (UIC), California drivers can either choose to purchase these options or sign a waiver stating they were offered this type of additional insurance by their insurance carrier but coverage was denied. The following coverages are available through all California vehicle insurance carriers:
Uninsured Motorist Bodily Injury (UMBI): Insurance coverage for personal injuries for both the driver and passenger(s) if there is an accident with an uninsured driver who has proven to be at fault for the accident. Coverage limits are the same as liability coverage limits.
Underinsured Motorist (UIM): This classification covers limited costs for bodily injury for the driver and passenger(s) if the at-fault driver is underinsured and does not have enough coverage to cover all damages.
Uninsured Motorist Property Damage (UMPD): This coverage provides for damages to a vehicle involved in an accident with an at-fault driver who currently does not have insurance coverage. The limit is set at $3,500 and is only paid if the at-fault driver has been identified. If not legally identified, if the victim purchased collision coverage, this coverage can also cover property damages.
Since 2006, California mandate has required that all insurance carriers report the insurance status of all registered vehicles to the Department of Motor Vehicles. By implementing this protocol, California drivers may breath a cautious sigh of relief as they optimistically expect the vehicle next to them has at least minimum liability insurance coverage.
If you have been involved in a car accident whereas the at fault driver has lapsed insurance or is seriously underinsured, San Jose's car accident attorney, John J. Garvey, III, with over 40 years of legal experience can help you explore and protect your legal rights while seeking the compensation you deserve. Contact the Law Office of John J. Garvey, III to schedule an initial consultation today.
Sources:
http://www.statista.com/statistics/196024/number-of-registered-automobiles-in-california
http://www.statisticbrain.com/uninsured-motorist-statistics/
http://www.dmv.ca.gov/portal/dmv/detail/pubs/brochures/fast_facts/ffvr18
http://www.insurance.ca.gov/01-consumers/105-type/95-guides/01-auto/auto101.cfm
http://www.insurance.ca.gov/01-consumers/105-type/95-guides/01-auto/auto101.cfm#introductiontoautoinsurance