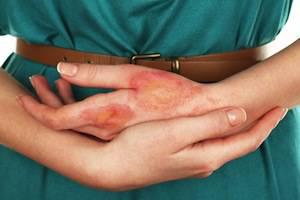 Burns have the potential to be extremely serious or even fatal. The effect burns have on a victim can be devastating. Moreover, burns can come from a wide variety of sources. However, when burn injuries occur due to the negligence and disregard of someone else, there is an added layer of emotional responses. You have options to obtain financial relief from the accumulating medical dues as well as compensation for the pain and suffering endured.
Most Common Causes of Burns
According to the American Burn Association, 486,000 cases of burns have been reported in 2016, nearly 40,000 of them required hospitalization or treatment at trauma centers. First, second, and third-degree burns were suffered from home fires, occupational hazards, street and highway accidents, as well as recreational equipment. Burn statistics are as follows:
43 percent from fire or flame;
34 percent from scalding;
9 percent from contact burns;
4 percent from electrical;
3 percent from chemical; and
7 percent from other sources.
Effects Severe Burns Can Have
Burns predominantly affect the integumentary system. The skin, which is the largest organ in the body, is impacted first. Skin is the primary defense against heat, light, injury, and infection. If skin is damaged, the other organs are often unable to adjust adequately. Other things that the skin does that a burn impairs include:
Stores water and healthy fat;
Regulates body temperature;
Prevents bacteria entry; and
Acts as a sensory organ.
In addition to the skin, other serious complications are possible from a burn accident. These affect not only the victim personally but also his or her family and friends. These consist of:
Impairment of physical abilities;
Limb loss;
Damage to mobility functions;
Disfigurement;
Scarring; and
Emotional trauma.
If you or a loved one experienced a severe burn at home, in a vehicle, at a place of work, or participating in a recreational activity, it could be due to the negligence of someone else. If someone else is responsible for your pain and suffering, it is important that he or she is held accountable. Not only can it help with your financial stress due to medical bills, but it can also potentially prevent someone else from suffering the same fate. Let us help you get the compensation you deserve. We put the needs of our clients first and assist them in coping with the lasting effects of such trauma. If you would like to speak directly to a San Jose, CA burn injury attorney, contact the Law Office of John J. Garvey, III today at 408-293-7777 to schedule your free initial consultation.
Sources:
http://www.ameriburn.org/resources_factsheet.php
http://www.hopkinsmedicine.org/healthlibrary/conditions/dermatology/burns_85,P01146/