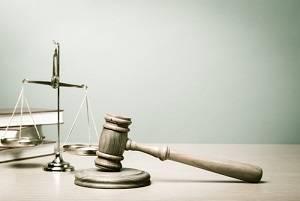 If you or a loved one has recently suffered an injury due to the negligence of someone else, you have likely been visiting health professionals in an attempt to get back to normal. For this, you are spending your time and hard earned money to resolve something that was not your fault. That does not seem very fair, does it? The person who is at fault should pay for the damages they have caused. This principle is the basis of personal injury claims.
Civil Court
There two types of cases in the American court system: civil and criminal. Personal injury cases are tried in a civil court because a civil court is where private citizens or companies can take action against one another. No criminal laws are addressed here. Unlike criminal cases, there is no right to a court-appointed attorney, so you will need to secure your representation. Judges, commissioners, or juries decide the verdict. Decisions are on the amount of the evidence but the believability of one story over the other.
Statute of Limitations
With any legal claim, there is going to be a certain amount of time to file your action. This length of time is known as a statute of limitations, and the duration is defined based on the allegation. For personal injury claims, the statute generally provides two years from the injury. If the damage was not immediately noticeable, then it is one year from the date of the discovery of the damage.
Settlement
A growing number of people are interested in settling their case out of court for a variety of reasons. This option is also known as "alternate dispute resolution" or ADR, and often includes formal or informal mediation. This method has several positives, including:
Save time;
Save money; and
Gain more control.
An injury is not anything someone plans on encountering. Accidents do happen, and regardless of intent, someone is ultimately left to suffer the consequences. In such a situation, you or your loved one is left to try independently to recreate a new normal with a potentially life-altering injury. If you were not at fault, you should not be left to pay for someone else's mistake. Discuss your situation with a knowledgeable and proven legal professional. If you are interested in understanding your options and would like to contact a San Jose, CA personal injury attorney, contact The Law Office of John J. Garvey, III today at 408-293-7777 to schedule your free initial consultation.
Sources:
http://www.courts.ca.gov/9618.htm
http://www.courts.ca.gov/1000.htm
http://www.courts.ca.gov/selfhelp-adr.htm