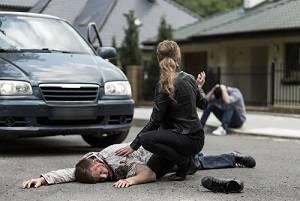 When an auto accident occurs, families are left to deal with the aftermath. If the accident results in the death of a loved one, many families are severely affected in every aspect of their life, from the pain of the loss to the costs incurred and the life-long lasting memories of the event. After the occurrence of a fatal car crash, families often seek answers and assistance in putting a new version of their lives back together.
What Happens to the Families
Accident numbers have been on the rise in the last couple of years. In California alone, over 3,000 fatal car accidents were reported in 2013. Not only is a family likely reeling from an unexpected loss of a significant portion of their life, they then are forced to make a quickly pull together a funeral, make necessary repairs, and attend doctor's appointments themselves. If the victim earned the primary source of income, the family may also face:
Severely decreased income loss;
Finding employment or revenue sources quickly;
Paying medical expenses for the victim and any other passengers;
Making repairs to the vehicle;
Purchasing a new car in many cases; and
Decreased quality of life.
How Families Can Get Assistance
Various legal options exist for families of a person killed in a car accident, especially if the other driver was at fault for the accident. For instance, if you are the family member of the victim, you may be eligible to file a wrongful death claim seeking monetary damages. To qualify, you must be:
A spouse or domestic partner;
A direct minor child; or
A parent of the deceased.
Damages may be claimed for various reasons depending on the relation to the deceased. For instance, a spouse can file for both financial loss and the loss of consortium. A child, on the other hand, may be eligible for restitution for the lack of parental guidance.
If a family member has been killed as the direct result of a car accident, you are undoubtedly experiencing a form of grief. Perhaps you are having difficulty making ends meet because the victim was the primary breadwinner and, with all of the added medical, funeral, and vehicle expenses you understand that you may need some support. If you are considering your legal options and would like to speak with a proven San Jose, CA fatal car accident attorney, contact The Law Office of John J. Garvey, III today at 408-293-7777 to schedule your free initial consultation.
Sources:
http://www.leginfo.ca.gov/cgi-bin/displaycode?section=ccp&group=00001-01000&file=377.60-377.62
http://www.dmv.org/ca-california/accident-guide/