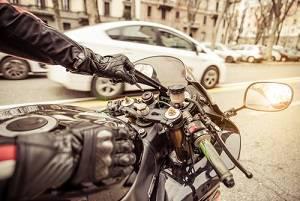 Lane-splitting has long been a heated debate when it comes to the subject of motorcycle accidents. The topic has been so controversial, in fact, that just last year The Wall Street Journal reported that the state of California has been the only state in the U.S. to legalize the action thus far, setting a new precedent for the rest of the country. Other states have been following in California's footsteps to push legislation that will allow motorcyclists to drive between lanes on the open road—an agenda not likely to disappear any time soon. Oregon, Texas, and Tennessee are just a few states aiming to make lane-splitting legal, and many others are close behind.
A Dangerous or Efficient Trend?
The idea behind the practice of lane-splitting is that it allows motorcyclists to reach their destinations faster while contributing to a smoother, less congested commute on the highway. This is considered especially helpful during rush-hour commute times. The drawbacks, of course, have been the largest source of opposition for those against the legislation. Lane-splitting can be dangerous for both the motorcyclist and nearby automobile drivers, as visibility is further limited and the space in which the motorcyclist must navigate is narrow, restricted, and at times obstructed.
...