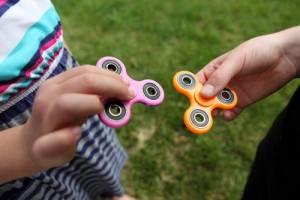 By now, you have seen them everywhere. You can buy them at toy stores, dollar stores, and even many gas stations and flea markets. They are called fidget spinners, and they are among the most popular toys to hit the market in recent years. Unfortunately, however, there have been reports throughout the United States and Great Britain of fidget spinners causing injuries. It seems that the trendy toy could be more dangerous than many people realize.
What Are Fidget Spinners?
In recent years, several products have become available that are designed to help individuals channel nervous energy and to soothe anxiety. Among the first such products were fidget cubes—cubes of about an inch and a half on each side with various dexterous and tactile activities on each face. A person with anxious tendencies could hold the cube in his or her hand while manipulating a switch, dial, or rollerball to ease tension and reduce fidgeting—hence the name "fidget cube."
...