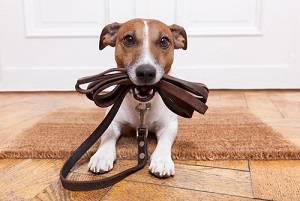 Some laws may appear extraneous and unnecessary. However, for someone to set forth the effort to create a new law, someone, somewhere must have needed a definitive legal option. To many, California leash laws seem arbitrary, especially to those who have well-trained canines that listen and obey consistently. However, these laws are far from useless as they set out to protect innocent individuals from unprovoked dog bites.
Santa Clara County Leash Laws
Just like humans, canine animals do have "bad days". They do experience shifts in mood and what normally would not bother them may be enough to make them lash out if the conditions are right, explaining why leashing is essential. The ordinances of Santa Clara County define leash laws. The Silicon Valley Animal Control Authority (SVACA) says that all canines require a leash if they are to be off of the private property of the owner, including land and vehicle. There are some areas in which a dog is not allowed at all, regardless of a leash, such as a city park. There are parameters for securing a dog. Some specifics include:
...